The End-to-End Monitoring schedule will launch a monitoring session based on the defined schedule.
Pay attention!
Time your Workload. If your Workload runs for 5 minutes you must set the Start the monitoring session to a minimum of 10 minutes. Otherwise sessions will be skipped.
Create a new Schedule
Press the Create new Schedule button.
On the Create new Schedule section provide the following information:

Schedule name: the name of the schedule.
Description: the description of the current Schedule.
Stop session: when you check this setting a running session will be killed in case the next session in the schedule is ready to start. If you uncheck this session the schedule seems to 'hang' as the LoadGen Agent has not signaled that the running session is finished.
Day picker: The days you want to run your monitoring sessions.
Start and End date: the start and end date of the current schedule, if you want to run continually choose Indefinitely.
Start and End time: the start and end time of the current schedule, if you want to run continually choose All day.
Time picker: Choose which time interval you want to run a monitoring session.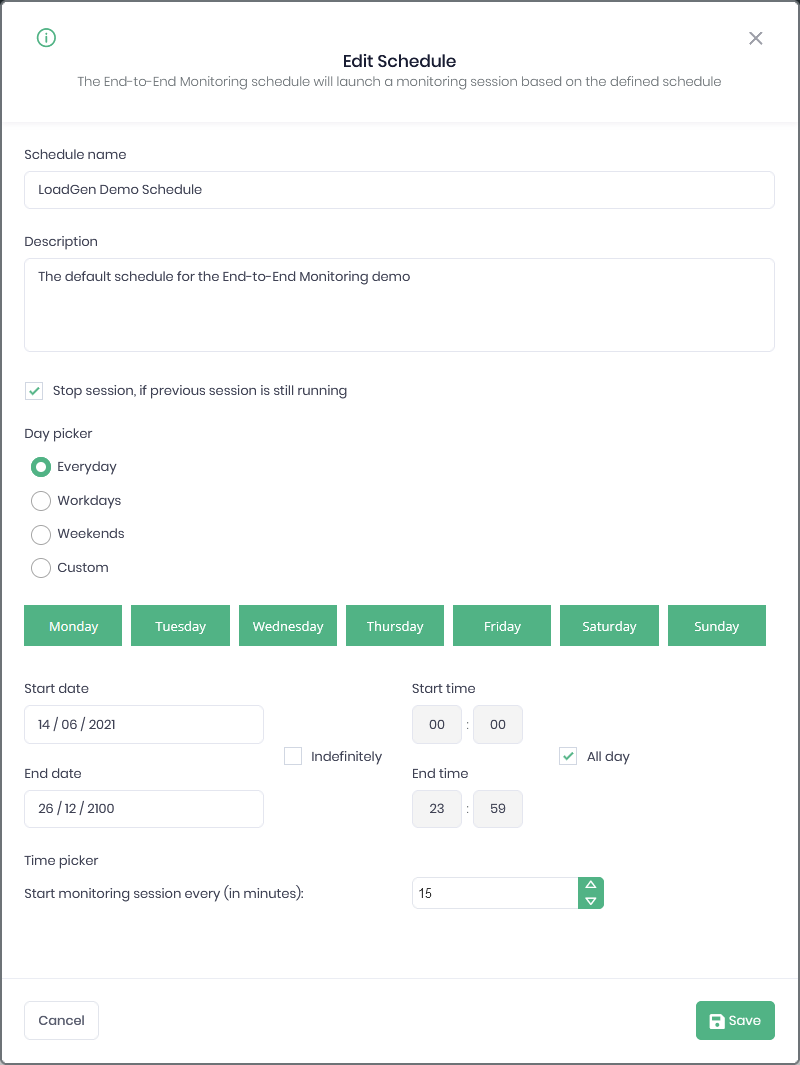 Edit the Schedule
To edit or view the Schedule you can click the gearbox icon in the first column of the main page of the specific Schedule.