The LoadGen Agent is a Windows Service that will launch the different test user sessions. For Citrix Virtual Apps and Desktops, Citrix XenApp, Citrix XenDesktop, Microsoft Remote Desktop Services, Microsoft Azure Virtual Desktop, and VMware Horizon the LoadGen Agent can launch multiple user sessions to the backend IT environment. When you use the LoadGen Agent in combination with a Fat Client (Windows 7, Windows 10, and Windows 11) it is capable to launch one simultaneous session each time.
The functionality of Systems under Test is totally renewed from the LoadGen Q3 2021 release. You can now use LoadGen Agents to retrieve Systems Under Tests from machines in the proximity of the LoadGen Agent physical location. As an example: you have multiple data centers in different locations. Just add a LoadGen Agent in each data center and collect the Performance Counters of each machine you want to collect the Performance Counters.

Create a new LoadGen Agent
Press the Create new Agent button.
On the Create new Agent section provide the following information:

Name of the LoadGen Agent, this doesn't have to be the actual machine name of the LoadGen Agent. This can be a specific name to indicate the physical location of the LoadGen Agent.
Select the Run as Profile, read more about Run as Profiles in this article.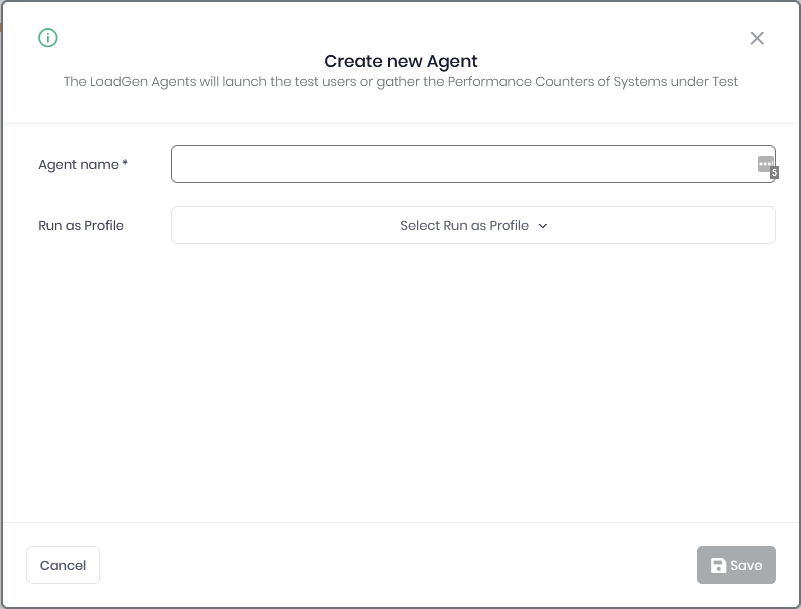 Installation of the LoadGen Agent
After you created the LoadGen Agent you need to install LoadGen Agent from the overview, you can now download the installer by clicking the
download
icon

. Please follow
this article
for the complete description of the installation of the LoadGen Agent.
Edit a LoadGen Agent
To edit or view a LoadGen Agent you can click the gearbox icon in the first column of the main page of the LoadGen Agents.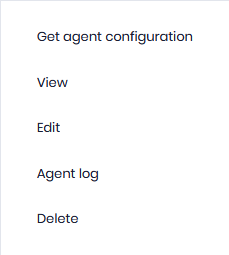 Agent log
For debugging purposes you can request the LoadGen Agent log, click the gearbox icon in the first column of the main page of the LoadGen Agents.