You can create a baseline by adding Indicators in the LoadGen Analyzer. Please follow these steps to create the baseline:
Create a chart where you would like to add the indicator or baseline.
Press on the v in the Left Y axis to show the configuration menu.
Select the Show an indicator option and press the





sign. Add a condition for your indicator. The indicator routine is based on the thesis of Ingmar Verheij.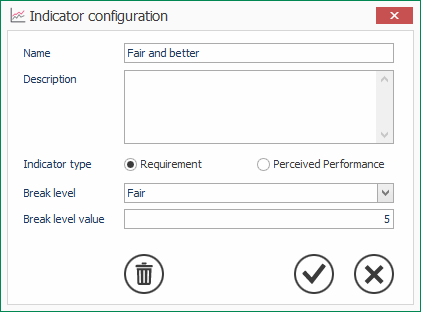 Press the





button to save your indicator. The chart will be updated with the indicator lines with appropriate percentages.