In this article, we describe the steps to install the LoadGen Cloud Agent.
Create the Agent in the LoadGen Cloud
The first step is to log in to your LoadGen Cloud tenant, follow the steps to login
into this article
. After you are logged in to the LoadGen Cloud, please follow the next steps:
Go to Repository.
Go to LoadGen Agents.
Create a new LoadGen Agent
Enter a name for the LoadGen Agent, this is not the real name of the machine but can be a name to identify the location of the LoadGen Agent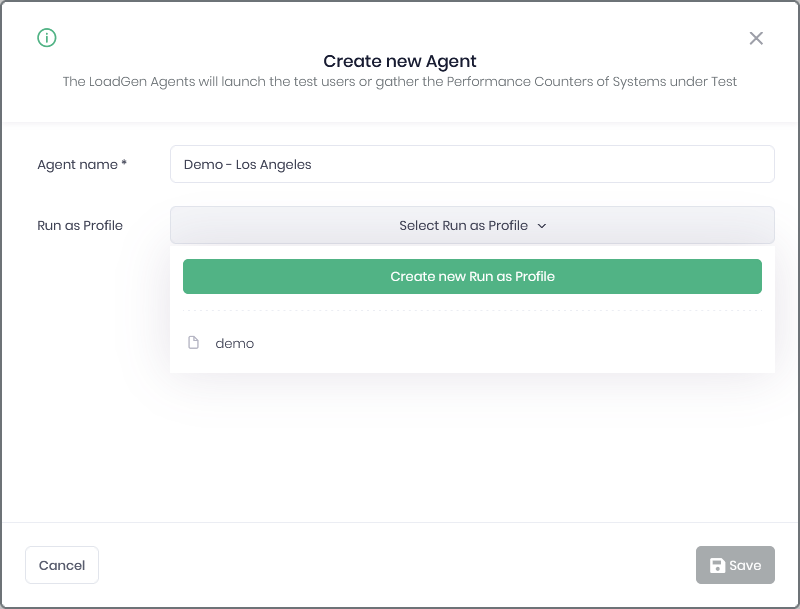 Choose the Run as Profile, if you don't have a Run as Profile yet, create it by following the steps as described in this article.
The LoadGen Agent is created in the LoadGen Agent overview, you can now download the installer by clicking the download icon .

Installation of the LoadGen Agent
After you downloaded the LoadGen Agent installer, copy it to the appropriate machine.
Start the LoadGen Agent installer by executing the LoadGenAgent.exe file.
We will first check if there is a new version available for the LoadGen installer. Just press the Download & Install button to proceed with the installation process.