LoadGen End-to-End Monitoring is a powerful tool that runs user simulations at predefined intervals, be it every 5 minutes or at specific key moments, based on your unique needs. This comprehensive monitoring system provides you with in-depth insights into the performance of your applications across various dimensions. For instance, it can analyze metrics like application start-up time, or the performance of individual components or actions within your application.
To ensure a holistic view of your IT environment, LoadGen Agents are strategically deployed across different locations. This allows the system to detect any discrepancies in performance at various sites and effectively verify the authenticity of user complaints. It provides a robust mechanism to monitor the quality of your user experience from different geographical locations or network conditions.
LoadGen End-to-End Monitoring supports a wide range of platforms, including Citrix Virtual Apps and Desktops, Citrix XenApp and XenDesktop, Microsoft Remote Desktop Services, Microsoft Azure RemoteApp, VMware Horizon, and Fat Clients like Windows 10. This broad coverage ensures that you can maintain optimal performance and user experience across diverse IT environments.
One of the key advantages of using LoadGen End-to-End Monitoring is its ability to quickly identify and address issues. The valuable information captured by this tool allows you to locate, identify, and resolve any problems within a day. This rapid turnaround not only minimizes downtime but also prevents minor issues from escalating into major disruptions.
Moreover, the results generated by LoadGen End-to-End Monitoring are completely objective and can serve as a trustworthy foundation for driving improvement processes. By using these results, you can swiftly and efficiently address user complaints. Over time, this proactive approach will lead to a reduction in the number of complaints and a corresponding increase in user satisfaction.
In a nutshell, LoadGen End-to-End Monitoring is an indispensable tool for any organization that values the stability and reliability of its IT environment. By utilizing this tool, you can ensure that your IT infrastructure consistently delivers high performance, thereby fostering a productive and satisfying user experience.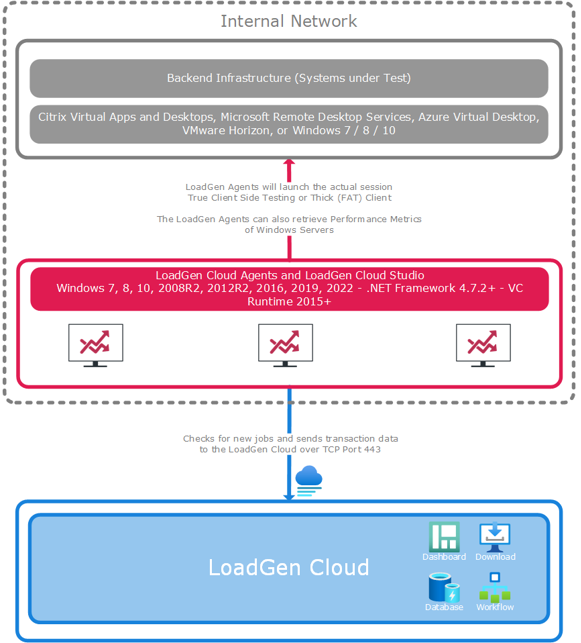 Read more: