Testusers are the users that you need to log on to your session.

The main screen consists of two lists:
On the left: the available users.
On the right: the users included in your test, and linked to a flow (useractions)
You just need to select and drag the users from the left to the right to include them in your test.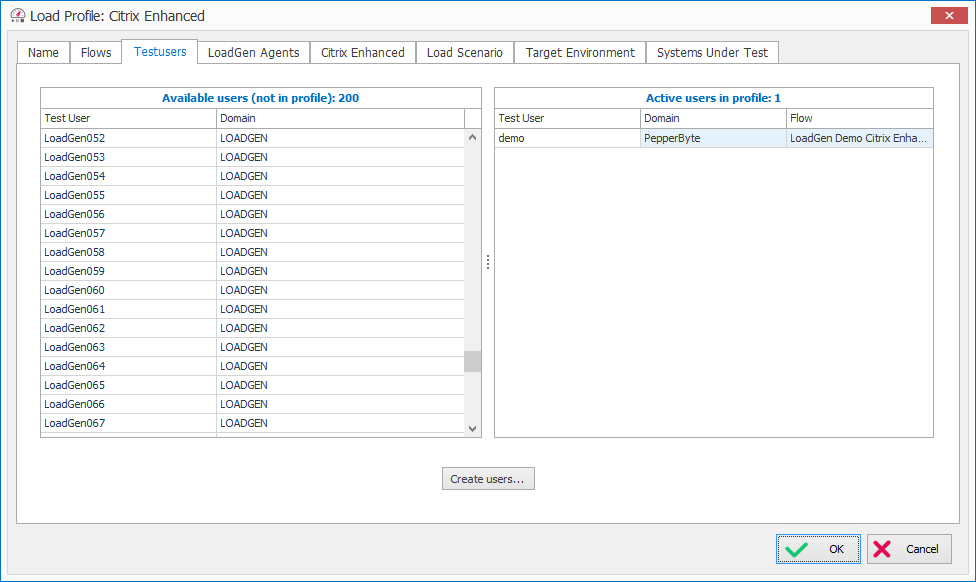 To add more users, click on the Create users... button at the bottom of the window. You have two options to add the users to your test. Manually or import through a .csv file.
To manually create users, select the option I want to manually add users.
In the next window enter on the the Username, Password and Domain.
To add users from a .csv file, locate the file and validate the CSV and click Next to add your users.